Matthew Baker gains sponsorship from MAP Driving School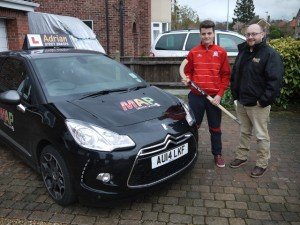 MAP Driving school is a local company formed by 3 experienced instructors.
They offer many different packages, from hourly lessons to intensive courses tailored to suit your requirements in order to gain confidence to get behind the wheel to achieve that valuable life skill and your full driving licence.
They currently have a special offer of £75 for the first 6 hours of tuition.
For all of the latest offers visit their website or call Adrian on 07887 294973.
Adrian Holford from MAP driving school would like to wish Matthew all the success in the future.